Chiro One
D.C. Recruiting Campaign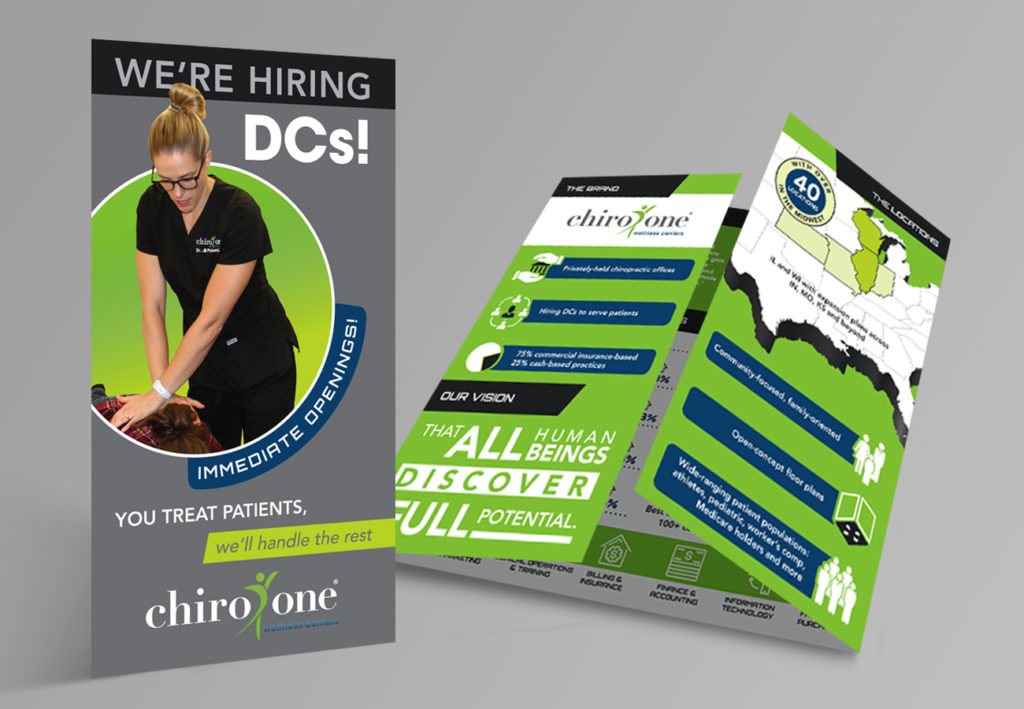 This brochure was created to provide doctors of chiropractic with all the information about working at a Chiro One clinic.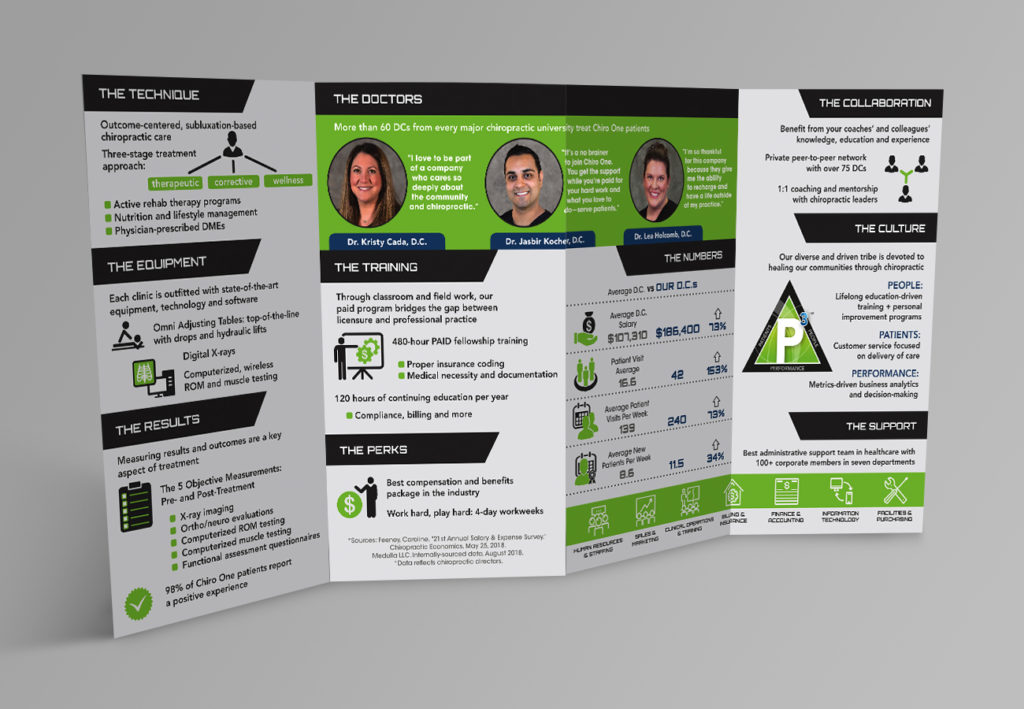 The inside of the brochure shows the information broken up by simple icons and clean layout to easily convey the message.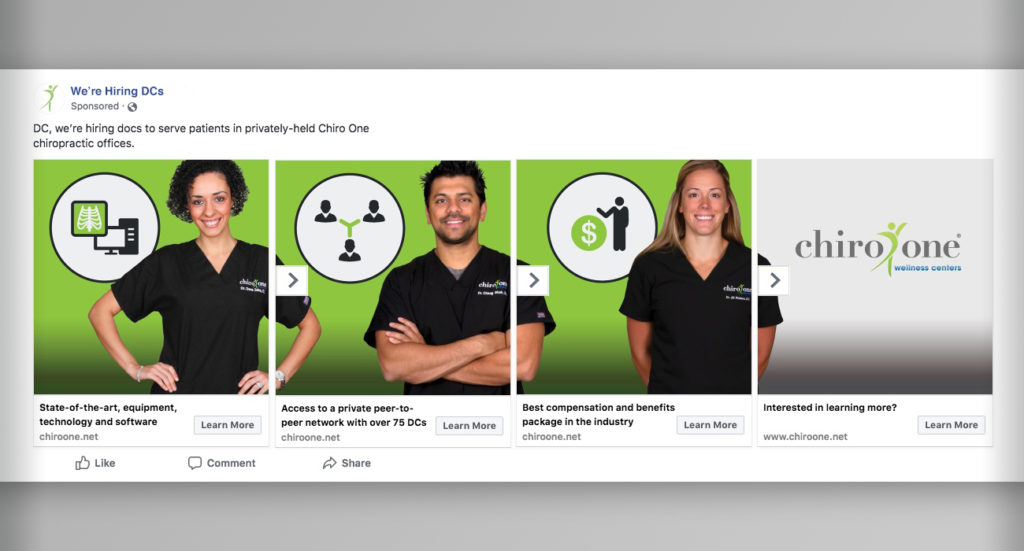 Digital advertising was a part of the campaign, shown is an example of a Facebook carousel ad.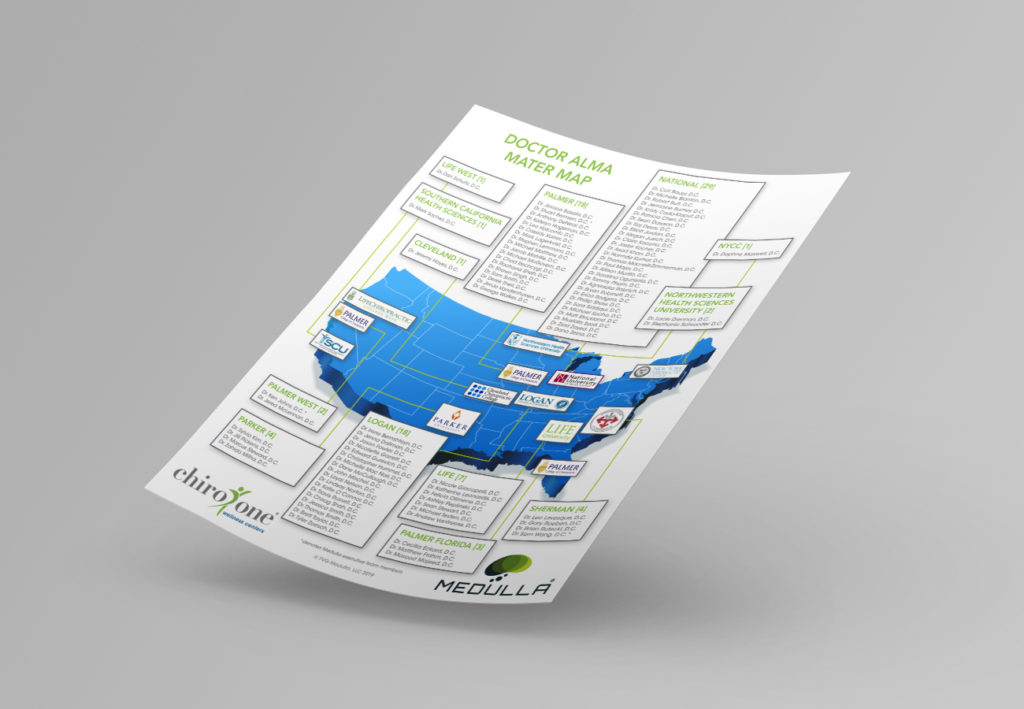 This piece displays the D.C.s that are employed by Chiro One and the chiropractic schools that they have graduated from.
These banners and the above print collateral are all part of the package that the Chiro One team uses at recruiting events.