Concept | Creation | Results
Offering Full Line of Graphic Design Services
Concept
(kon´sept), n. The big idea, shaped and refined through the creative process to achieve a specific marketing objective.
Creation
(kre a´ shen), n. The act of producing something unique and striking through the use of imaginative skills.
Results
(ri zults´), n. The tangible benefits derived from well-conceived and creatively executed marketing communications
Our Services
Corporate Identity and Branding
Printed Collateral
Website Design
Custom Graphics & Illustrations
Direct Marketing Campaigns
Print Brokering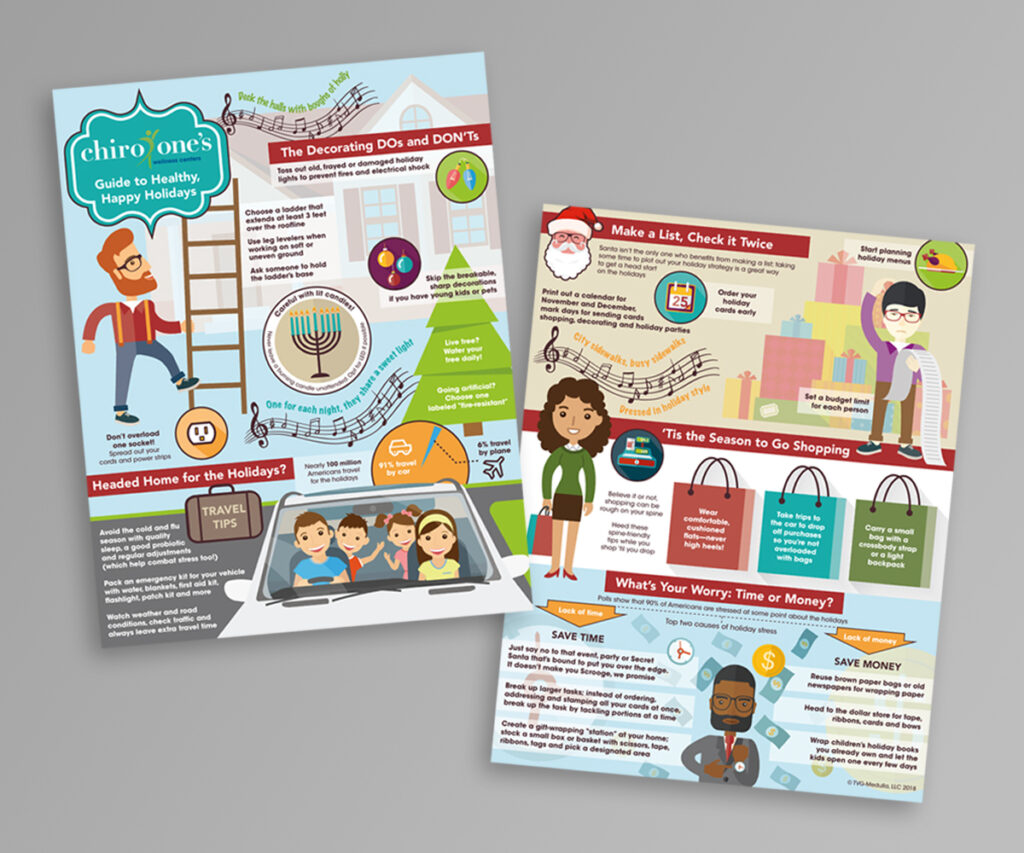 I personally worked directly with Darrell Dwyer for just shy of a decade. During that time, he has been instrumental in developing and establishing our company (Chiro One Wellness Centers) as one of the preeminent health and wellness brands in the Midwest.
BRETT PENAGER

Darrell bridges the chasm between the tech and creative sides of web sites. He can hold the techies' feet to the fire to get them to produce and not hide behind their jargon. I found him to be very good at interpreting what I wanted in a website, and adding his own creativity.
JANELLE FALLAN
Darrell is an incredible designer, developer, and director. In the middle of a difficult project, he came to my rescue to solve my client's web issues. He also went the extra mile to make sure the client was happy.
DAVID HILLIARD
Let's work together on your next project
We would love for the opportunity to discuss with you your creative needs and provide you with a free customized quote.